Higher Education in Atlanta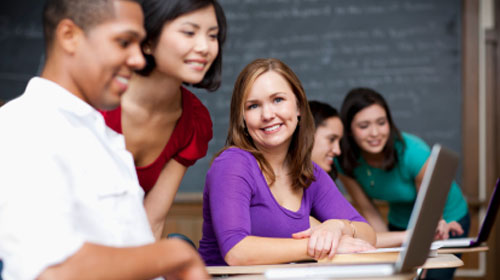 Atlanta is one of the leading cities in the U.S. for higher education. Two universities in Atlanta, Emory University and the Georgia Institute of Technology, are ranked in the top 50 universities in the country. There are 20 higher education institutions in the Atlanta region that offer a wide variety of degrees in areas such as art, medicine, and technology.
Below is contact information about the main higher education universities in the Atlanta area.
AGNES SCOTT COLLEGE
(404) 471-6000           
www.agnesscott.edu
THE ATLANTA UNIVERSITY COMPLEX
Clark Atlanta University
(404) 880-8000
www.cau.edu
Spelman College
(404) 681-3643
www.spelman.edu
Morehouse College
(404) 681-2800
www.morehouse.edu
CLAYTON STATE UNIVERSITY
(678) 466-4000
www.clayton.edu
EMORY UNIVERSITY
(404) 727-6123
www.emory.edu
GEORGIA PERIMETER COLLEGE
www.gpc.edu
Alpharetta Campus
678-240-6000
Clarkston Campus
678-891-3200
Decatur Campus
678-891-2300
Dunwoody Campus
770-274-5000
Lawrenceville Campus
678-407-5212
Newton Campus
770-278-1200
GEORGIA INSTITUTE OF TECHNOLOGY
(404) 894-2000
www.gatech.edu
GEORGIA STATE UNIVERSITY
(404) 413-2000
www.gsu.edu
KENNESAW STATE UNIVERSITY
(770) 423-6000
www.kennesaw.edu
MERCER UNIVERSITY
(478) 301-2700
www.mercer.edu
OGLETHORPE UNIVERSITY
(404) 261-1441
www.oglethorpe.edu
SOUTHERN POLYTECHNIC STATE UNIVERSITY
(678) 915-7778
www.spsu.edu
THE UNIVERSITY OF GEORGIA
(706) 542-3000
www.uga.edu